Faulty Apprentice
Limited time Summer Wallpaper Pack!
---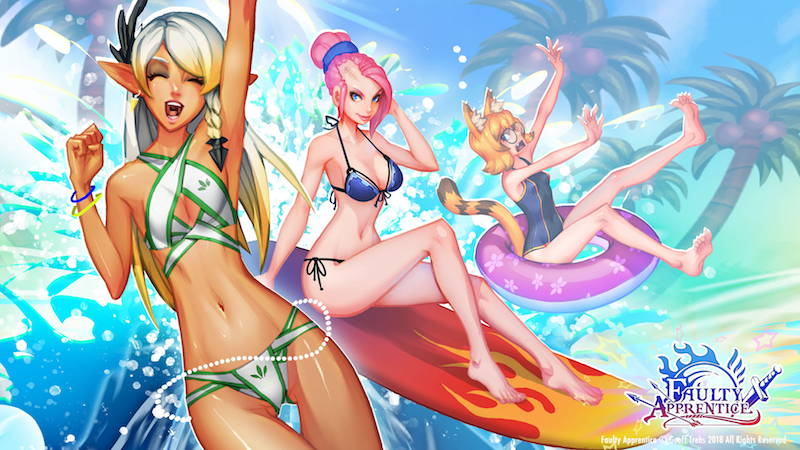 Summer is here, and with it comes the Faulty Apprentice Summer Wallpaper Pack!
The complete 6 piece image set features both swimsuit and nude versions of all the Instructors and is available [ here ] on the AGL digital store for only $5! Beat the heat by getting your copy of this limited time wallpaper pack today!
Other Faulty Apprentice News: June Update 1
Thank you for playing Faulty Apprentice!
Support us on Patreon to be involved and get first look at the game dev process!