Faulty Apprentice
Winter Wallpaper Pack (Limited Time)
---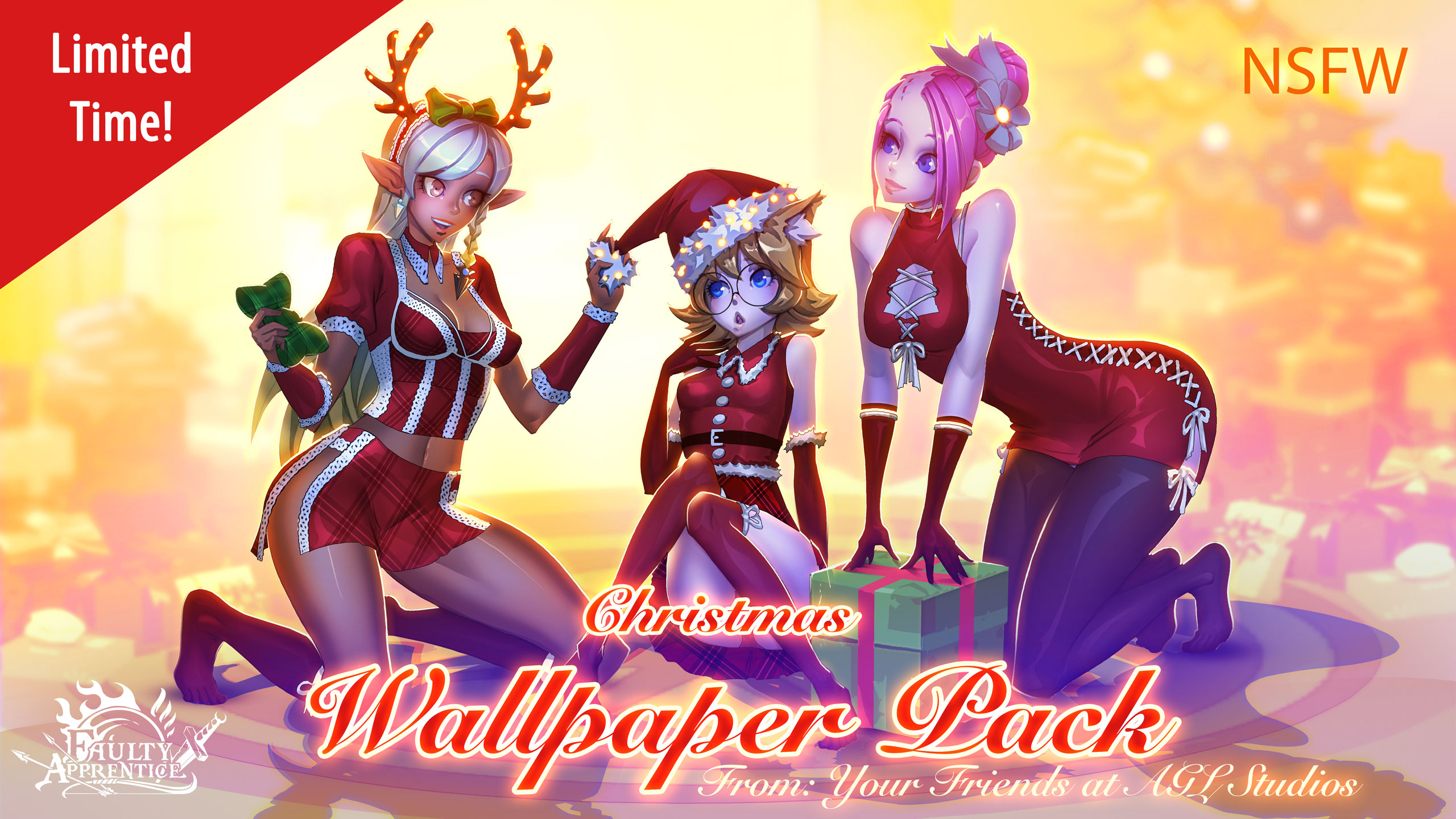 Get in the holiday spirit with this seasonal Faulty Apprentice Christmas Wallpaper Pack!
This three piece wallpaper pack is FREE to download to anyone that has purchased the base game. Consider it an early Christmas present from the AGL Team.
Hope everyone has a fun and safe holiday season!
Files
Christmas Wallpaper Set (nsfw)
894 kB
Dec 23, 2019
Comments
Log in with itch.io to leave a comment.
how to do download the pack? I own the game on itch.io
It should be attached to this devlog or can be downloaded directly from the official Faulty Apprentice game page. Merry Christmas and thanks for playing! -din
I got the steam version can I still get this Wallpaper Pack somehow?
Sure! Email us proof of your purchase to: AGLstudioArt@gmail.com and we'll send you the pack. Thanks for playing Faulty Apprentice! -din